Flinders Island Diamond Project
Located on Flinders Island, off the west coast of the Eyre Peninsula, South Australia, this project is very exciting and once again progressing at a fast pace. Orogenic is pleased to announce this project is currently in joint venture with Kalyan Resources Pty Ltd a private exploration company registered in Queensland. This follows the sale of the 80% interest formally held by Tawana Resources to Kalyan in August 2013.
Up to March 2005, eight small diamonds have been recovered from small surface samples collected on Flinders Island. More details on the diamond exploration have been published in the Primary Industries and Resources South Australia MESA Journal, Volume 24. In 2014 Kalyan and Orogenic were pleased to release that the total number of diamonds recovered from Flinders Island had increased to 11 since activites recommenced (MESA Journal 74, Issue 3, page 11).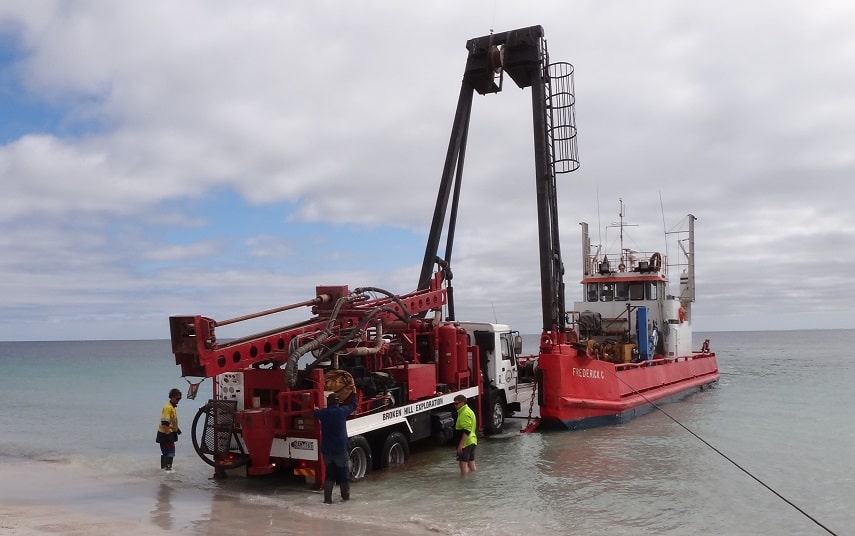 Flinders Island in on the south western portion of the Gawler Craton. The island now has the highest concentration of subcalcic chrome pyrope (G10) garnets recorded and confirmed by microprobe in South Australia, with all grains recovered from the island sediments over granite. Most of the remaining G10 pyrope in South Australia (and essentially all of Australia) have been recovered from actual kimberlites.